Transgender, Intersex, GenderQueer & Non-Binary

Sex, Gender, Bodies & Sexuality

Confidence, Coming Out & Mental Health

Diversity and Awareness Training & Education
Research • Lecturing • Advice • Writing • Projects

Definition | Prevalence | Mental Health | Legal | Feminism | Books | Services | GICs | Norfolk | Clients | Projects | Talks | Articles | News | Links | Contact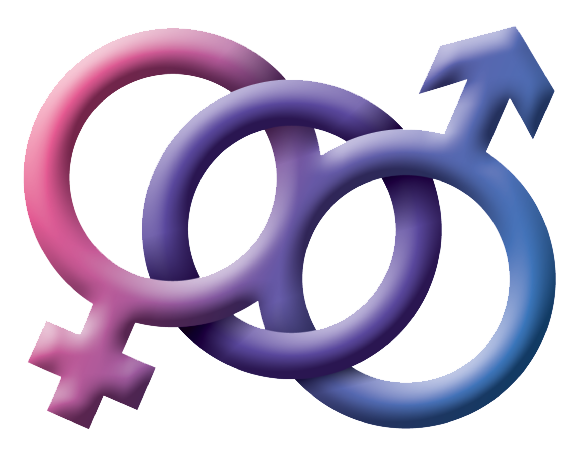 Definition of Trans/Intersex/TIQ:
Trans may be used as an abbreviation shortcut for the entire Transgender spectrum of Transvestite/Crossdresser, Non-, Pre- & Post-Op Transsexual
TIQ stands for the Trans, Intersex and Queer/Questioning/GenderQueer section of LGBTIQ
TIQ people may or may not be also LGB or Heterosexual/Straight
Trans and Intersex should not be conflated, some people may be both Intersex and Trans
Intersex covers a range of some 80 conditions affecting chromosomes, reproduction, primary and secondary sexual characteristics, and atypical hormones/endochrine systems.
Intersex people may define biologically as male, female or see intersex as also their sex. They may express their gender in many ways too, some as men, women, others as agender or non-binary, some may follow a path of consensual adult surgery to achieve that and may or may not use the term trans to describe that additional journey. They are united in their opposition to childhood surgeries to conform them to male or female bodies which by definition are non-consensual.
There are some that would negate the T,I and/or Q from the Gender & Sexual(ity) Diversity (GSD) spectrum
TIQ is very broad and could be added to with Non-Binary, Non-Gendered, InterGender etc.
The entire alphabet soup could be expanded to "LGBTI 2AAAAAAABCCCC DEFGGGGGGG HHHHHHHHHHHIK LMMMMNNN OOOPPPPPPQQ SSSSTTTTTTUUU" (full definition upon enquiry)!
Obviously the above is a mouthful but to avoid erasure of any identity it is worth using something like LGBTI+, LGBTI* LGBTIQ... - NOT "LGBTIQ etc", as nobody wants to be an "etc". These should be used with a footnote upon first mention, saying something like:

(1) LGBTI+ is an inclusive term representing Lesbian, Gay, Bisexual, Trans(gender) and Intersex. It also includes other groups relating to sexual orientation, gender identity including Asexual, Non-Binary, Queer and many more. No disrespect or erasure is intended in not using one of the longer LGBTIQ2SA type initialisms or terms appropriate to different languages and cultures. There is no international agreement on how to extend LGBT to be more inclusive of all Gender and Sexual Diversities.


For more options, suggestions, and explanations see 'definition'.
Prevalence & Incidence of Trans/Intersex/TIQ:
Transsexuals seeking surgery may occur up to 1 in 2500 people (10x more common than previous estimates) or maybe as high as 1:250 since 7,000 a year in the UK are seeing referrals.
Transgender people including non-surgical could be up to 1 in 100 people and occasional crossdressers can represent up to 1 in 20 people. Numbers of non-binary people surveyed suggest over 2% of the population.
Intersex conditions, some 40-80 different ones of varying degrees and definition or the unliked term Disorders of Sex Development (DSD), affect up to 1 in 500 people though some measures including the milder variations can make that nearly 1 in 50 people, rarer conditions affect 1 in 10-100,000. Prevalence of Intersex therefore depends on degrees of inclusion. Combined estimates have been given of 1.7% of the population.
For example, late onset Congenital Adrenal Hyperplasia (CAH) can affect up to 1 in 60 people and varies wildly with population group
Increasing numbers of younger people are coming out as, and are comfortable with, variant labels of genderfluid, genderqueer, non-binary, agender and many more. Youth gender identity services such as the Tavistock and Portman clinic in London have seen a doubling of demand year-on-year.
Mental Health and Suicide risks of Gender dysphoric people:
UK: 48% of trans people under 26 attempt suicide (2014)
Scotland: 84% of trans have considered suicide (2012)
US: 41% of trans people attempt suicide (2014)
Canada: 43% of trans people attempt suicide (2012)

57% of trans youth in non-supportive homes attempt suicide, dropping to just 4% if supported (2010)
Services Offered:
Trans, Intersex, Non-Binary, Sexuality & Gender Awareness Training for Public, Charity/Community and Private Sector
Transition at Work Plans
Legal Discrimination advice
Gendered facilities access advice
Terminology and Language to avoid offence
Equality Act/PSED (see legal requirement) interpretation & implementation
Anti-Hate Crime campaigns & advice
Diversity Awareness - we also have experience of other characteristics including:
Gender questioning peer support



Sexuality (LGB)
Gender & Sex Discrimination
Disability - with particular reference to LGBTI*
Mental Health - Invisible disabilities, Depression, Bipolar etc
Age - youth work and education, LGBTIQ older person issues in care homes
Religion - discrimination by and against
Foreign National, Language & Translation issues - we can supply handheld translation devices & translation software, and advice on translating LGBT terminology to other languages



Public Speaking
Conference/Keynote Speaker
Panel member
Lecturing
Teaching


Recent talks/interviews/consultations have included:



Teaching & Training on TransGender & Non-Binary in the workplace, UEA Gender Studies MA, 3-Jun-18
LGBT, Mental Health & Stress, UEA Headucate, 14-May-18
WOW Festival, Norwich, 28-29-Apr-18
IWD - Biology & Diversity, Swainsthorpe, 3-Mar-18
Asexual, eNBy & Trans Relationship Reality, Wendy Capewell Podcast, 2-Mar-18
Being Different, TEDx at UEA, Norwich, 24-Feb-18
Asexuality, Plymouth Uni, 22-Feb-18
Who, or what, defines you as a woman?, BBC, 4-Feb-18
Progress & Regress of LGBT+ Rights around the world, LGBTHM, Essex Uni, 1-Feb-18
Creating Trans Positive Environments, East Coast College, 12-Dec-17
Transgender Day of Remembrance, UEA & Forum, 20-Nov-17
Workshop on Trans issues within Counselling & Therapy, STBCC, 31-Aug-17
Gender Dysphoria - nature or nurture?, Essex University, 10-Jul-17
Gender Revolution, N&N Fest, 27-May-17
Trans Like Me interview with CN Lester, N&N Fest, 27-May-17
Identity Panel, N&N Fest, 13-14-May-17
Supporting Trans victims of crime & abuse, Victim Support, 24-Apr-17
From gender rights to human rights, Norwich Humanists, 20-Apr-17
LGBT rights in Chechnya, Chechnya LGBT demo, 13-Apr-17
Safeguarding Trans and LGB persons from DASV, Norfolk & Norwich Hospital, 28-Mar-17
An identities journey, Norwich Sunday Assembly, 12-Mar-17
International Women's Day - A different kind of woman, Swainsthorpe, 4-Mar-17
Norwich Reclaim the Night 2017 Poetry & March for Safer Streets, Norwich, 2-Mar-17
Exploring LGBT identities and intersection with religious beliefs (panel), UEA, 23-Feb-17
Around the World in 80 Genders, LGBT HM UEA, 20-Feb-17
Beyond LGBT Exploring Identities in the 'IQAP+' Tail, LGBT HM UEA, 16-Feb-17
Women loving Women (panel), UEA, 1-Feb-17
Beyond the Transgender Tipping Point - diversity and dissent within trans identities, UEA, 16-Nov-16
Being Yourself and Challenging the Glass Ceilings of Gender - Baffled by, and my journey beyond, the Gender Binary, Queens College, Cambridge, 5-Nov-16
Should Primary Age Kids be taught about Trans & Intersex?, Mustard TV, 1-Nov-16
LGBT, Mental Health & Stigma, Equal Lives, 20-Oct-16
Barriers to DASV Support Services for Trans People, Leeway DASV, 23-Sep-16
Trans Needs (part of a diversity training day for counselors & youth workers), MAP, 16-Mar-16
Around the World in 80 Genders, Sex/Gender outside of M/F & Western labels, SOAS, London, 29-Feb-16
Intersectionality and LGBTIQAP+, UEA Pride+Amnesty, 15-Feb-16
Being Different, Being Yourself (Anti-Bullying Week), EN College, 20-Nov-15
The Growth of Trans, Norwich Pride, 25-Jul-15
Sex, Gender & Mental Health with Dr Hadrian Ball (NSFT), NHS, Norwich Forum, 15-Jul-15
Sex, Gender & Mental Health with Dr Hadrian Ball (NSFT), NHS, Ipswich Library, 23-Jun-14
Being Yourself/Coming Out at Work, Aviva, Norwich, 19-Mar-15
Stop Torture, Cruel, Inhuman & Degrading Treatment, Amnesty UEA, 17-Mar-15
Non-Binary Gender in History & Making History Now, LGBT HM UEA, 26-Feb-15
Fifty Shades of GreySexuality, MOGAI & Tumblr, EN College, 24-Feb-15
Fifty Shades of GreySexuality, Gender & Sex, LGBT HM UEA, 16-Feb-15
Trans, Gender, Language & Mental health with Nick Conrad (Radio Norfolk), BBC Radio, 19-Dec-14, podcast (from 1h23m30s)
Sex, Gender & Mental Health with Dr Hadrian Ball (NSFT), NHS, 17-Dec-14
Anti-Bullying & Trans Awareness Week talk, EN College, 20-Nov-14
LGB/TI separate or together? What has gender to do with sexuality? What has gender to do with sex?, TG14 UEA, 7-Sep-14
LGBTI Human Rights Abuse in Russia & Uganda, Amnesty UEA, 10-Mar-14
Gender & Sex Variant History, UEA, 27-Feb-14
Russia: Boycott or engagement, NoToHate Vigil, 19-Oct-13
The Architecture of Gender, PK, 11-Aug-13
LGB & TIQ, Where do Sex & Gender Merge & Diverge?, Norwich Pride, 23-Jul-13
Depathologisation of Transgender, TG12 UEA, 17-Jun-12
A History of Trans & Gender Non Conformity to 1800, LGBT HM UEA, 9-Feb-12
Trans Myth & Real Life, UNISON, 22-May-10
Social Confidence for Trans, HC, 2009


Also see the public speaking and training page of Katy Jon Went


Article & Copy Writing

Recent topics have included:


Many more published articles at katyjon.com and Bubblews.com

Other Areas of Interest/Speciality (not already mentioned)


Feminism(s)
Women in sport
Immigration as positive cultural & economic benefit
Multi/bilingualism and language diversity celebration
Freedom of speech vs hate speech
Reparative therapy control
Religious freedom vs offence
Poverty and wealth economics
Document proofing, including for likely offence
"What Katy Did" Visual Anthropology documentary shown at 4 film festivals
Stand-up comedy - using humour to inspire, educate and challenge
Legal Requirement:
The Equality Act (2010) extends equality and diversity protection to people with the following protected characteristics and those who are "perceived" to have them (eg transphobia or homophobia can occur if someone is even wrongly perceived to be trans/gay):



age
disability
gender reassignment - though for protection this need not have occurred, part-time crossgendered presentation is also protected
race
religion or belief
sex
sexual orientation
marriage and civil partnership
pregnancy and maternity



The Public Sector Equality Duty (PSED) requires bodies to:



Eliminate unlawful discrimination-harassment, victimisation and any other conduct prohibited by the Equality Act (2010)
Advance equality of opportunity between people who share protected characteristic(s) and people who do not
Foster good relations between people who share a protected characteristic and people who do not share it

Tackle prejudice and promote understanding between people from different groups (eg, religion and sexuality/gender)
Remove or minimise the disadvantages suffered by people due to their protected characteristics
Take steps to meet the needs of people from protected groups where these are different from the needs of other people
Encouraging people from protected groups to participate in public life or in other activities where their participation is disproportionately low

Publish evidence to confirm they are meeting the above three aims of the Act



Gender Recognition Act (2004)



The Act gives transsexual people legal recognition as members of the sex appropriate to their gender (male or female) allowing the acquisition of a new birth certificate, affording full recognition of their acquired sex in law for all purposes, including marriage.
Exceptions include:

A right of conscience for Church of England clergy to refuse marriage
The descent of peerages remains unchanged
Sports organisations are allowed to exclude transsexual people if it is necessary for "fair competition or the safety of the competitors"

The Act requires applicants to have transitioned 2 years before a certificate is issued. It makes no requirement for gender reassignment (confirmation) surgery (GRS/SRS) to have taken place, although surgery and/or hormone replacement therapy (HRT) will be accepted as part of the supporting evidence of permanent transition.


All of the following are repealed and/or incorporated in the 2010 Equality Act:


Sex Discrimination Act [Amendment] Regulations (2008) amended parts of the 1975 Act to apply to transsexual people


Equality Act (2006) - precursor to and superseded by the 2010 Act


Sexual Orientation Regulations (2006)


Sex Discrimination Act (1975)
Clients have included:
City & County councils
HMP
Police
Fire Service
Job Centre Plus
Unions
Schools & Colleges
NHS
Counselling organisations
DASV charities and support services
Theatres and venues
Projects:
Trans Lives Project
Fifty Shades of Trans
TIQ Timeline
Transgendering blogs
Trans Discrimination Reporting Groups
News:


!-- Contact -->
Contact us:
GenderAgenda 4 Crown Point Drive, Private Rd,
Bixley, Norwich, NR14 8RR, UK
Tel: 0844 808 3699
Mob: 07808 970429
Email | Facebook | Twitter